COASTAL CLAYMAKERS:
An association of creatives who work with clay and live on the Mid North and Coffs Coast.
WHAT: EMPTY BOWLS
WHEN: Saturday 21 October
TIME: 10am – 2pm
WHERE: Bellingen Riverside Cottages, 224 North Bank Rd, Bellingen
Select an exquisite hand-crafted ceramic bowl, fill it with salads and crusty bread, enjoy your meal with friends to the sound of live music, all the while knowing you're helping to fight hunger in our community.

Wendy Phillips, president of Coastal Claymakers, told News Of The Area that the Coffs Coast ceramics group has been very busy preparing for the 2023 Empty Bowls event.
"The Empty Bowls project is a world wide event that originated in 1990 in Michigan, USA when a high school teacher and his students were searching for a way to raise funds to support a food drive. All funds raised are donated to a local charity, in our case we are working with Pete's Place" Wendy said.
"As a ceramics community we want to draw attention to the fact that in this world, not everyone's bowl is filled and that we can make a small difference by staging this event to raise funds for a worthy cause."
Back in August this year, Coastal Claymakers joined forces with Coffs Harbour TAFE to hold a bowl making day which was followed by a wood-firing at the Glenreagh Street campus. 'We are very lucky to have a local TAFE that offers a diploma course in ceramics and many of our members are former students. We were delighted to have TAFE's support for this initiative' said Wendy Phillips.

'The making and wood-firing process was a great way to galvanise the support of our students and the Coastal Claymakers for a wider community sharing event', said Sara Bowen, Head Teacher of Creative Industries at Coffs Harbour TAFE.
"There are over 100 bowls in all shapes and sizes to choose from, made and donated by our ceramics community; from Scotts Head to Woolgoolga;" said Wendy.
"Coastal Claymakers is offering a delicious smorgasbord for a cost of $40 which includes a local hand made bowl that guests can take home with them, while funds raised will support Pete's Place, Coffs Harbour."
The Empty Bowls event will be held on Sunday 21 October 2023, from 10am to 2 pm at the Bellingen Riverside Cottages, 224 North Bank Rd, Bellingen.
To join the fun, just turn up on the day.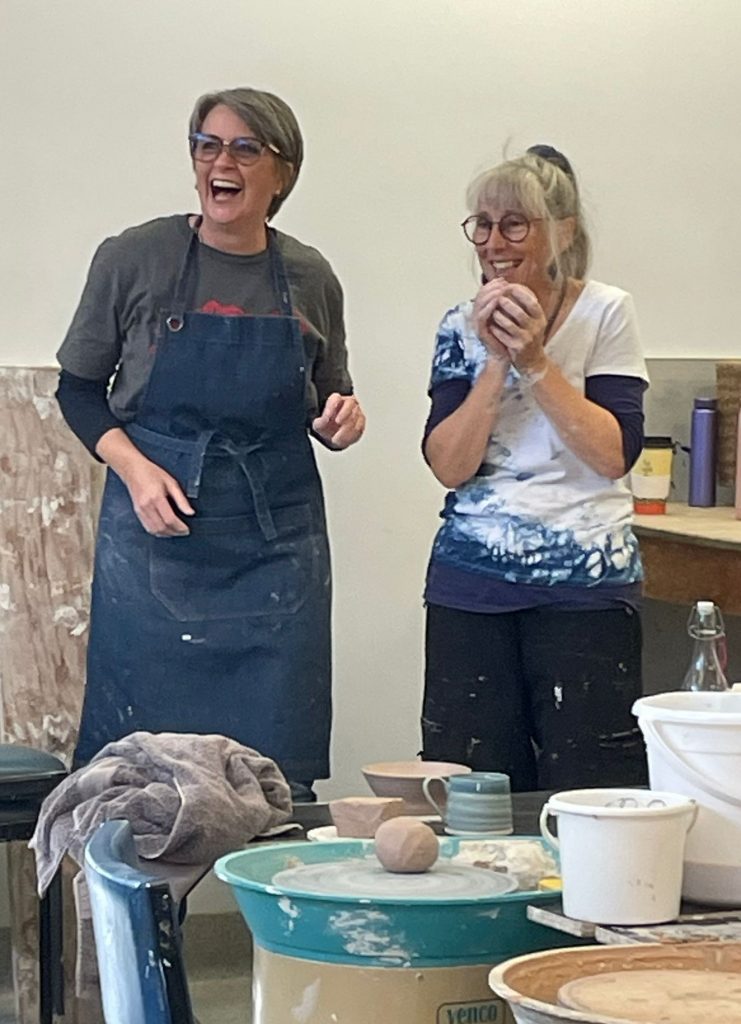 Coastal Clay Makers Empty Bowls