A grass roots fundraising project. Working together to fight hunger in our community.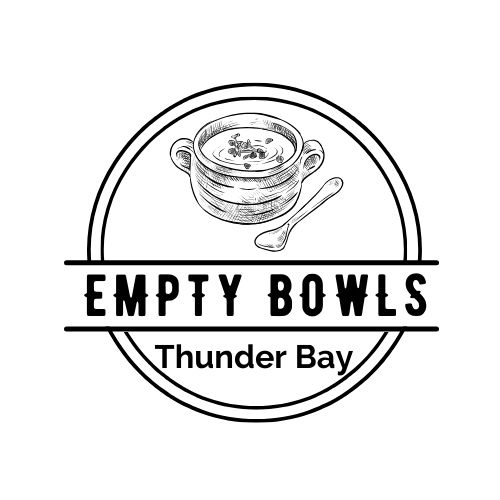 Our Story
​
The origin of the Empty Bowls event dates back to 1990 when a high school art teacher in Michigan helped his students address a challenge. They were searching for a way to raise funds to support a local food drive. What evolved was the idea of a class project to make ceramic bowls for a fundraiser dinner.
Since then, many variations of the original Empty Bowls event have taken flight annually in North America and around the world. To date millions of dollars have been raised.
The first Empty Bowls dinner event in Thunder Bay was held in 2000, spearheaded with the combined efforts of two well known Thunder Bay potters, Alan Moon and Fritz Lehmberg, from the Thunder Bay Potters' Guild together with Lakehead Unitarian Fellowship member, Pyteke Blaauw.
This successful annual dinner event has grown over the years and it is the combined spirit and commitment of the Lakehead Unitarian Fellowship, caring community volunteers and dedicated patrons that make this inspirational event possible and the success it is today.
Sunday, October, 15, 2023 will mark the 24th Annual Empty Bowls Fundraising event in Thunder Bay. When the pandemic restrictions in 2020 forced the cancellation of a sit down dinner, the organizing team pivoted to a drive through event in the years 2020 through 2022. The support of the community allowed the event to continue to raise important funds.
The organizing team is excited to return to a sit-down dinner for 2023.
All proceeds from the event go to support the efforts of Shelter House and The Thunder Bay Food Bank. In Thunder Bay alone the Empty Bowls mission has raised approximately $400 000.00 to help our community.
To learn more about hunger in Canada, check out our resources page.