Artist BIO – LeRoy Grubbs
I started ceramics in the mid 2003 time frame. I have worked with Coleen Rosenbrook (Paseo Pottery – OK City, OK.), Ichi Wang (facebook) and Steven Hill (website), Danny Meisinger (Spinning Earth Pottery) RedStar and Kansas City Clay guild over the last few years.   As a ceramic artist my work ranges from sculptural to functional.   Secure System Services Inc. is my primary business website. Clay Stamps is my primary fun website.  AND Empty Bowls has become the mission.
With Clay Stamps I made approx. 740 stamps in 2018.   Making more then 2000 stamps in the last three years.  Most importantly is What that represents.   There are artists all over the world using these stamps.   In every culture and country.
With Empty Bowls we have the chance to share who we are and our culture with the world.   more to come…
Some more work follows.
The Dancer is a bronze statue created in 2015. The dancer will be on display and up for sale this year along with art work from other artist.
****************************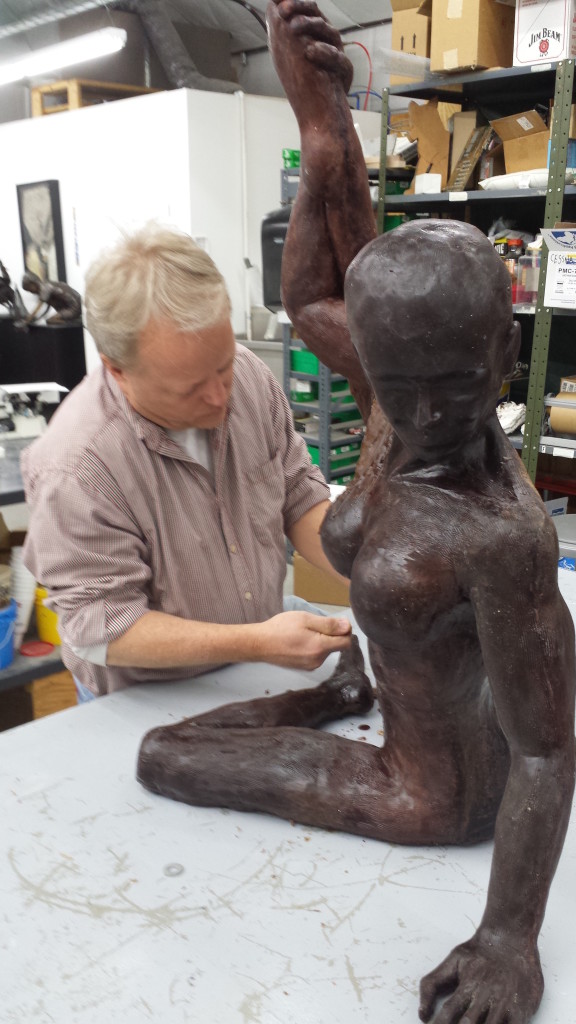 ****************************
As the coordinator of the Kansas City Empty Bowls 2018 event this year I thank you for your support. We are reaching out to support Harvesters to touch the lives and help upwards of 140,000 people a month. Your generous donations make a difference!
Please contact me directly here via email or phone if you can make a donation of art or financial support of this project.
Tickets are on sale here in advance $25 or $30 at the door.
Thank you
LeRoy Grubbs