Artist BIO – LeRoy Grubbs
I started ceramics in the mid 2005 time frame. I have worked with Coleen Rosenbrook (Paseo Pottery – OK City, OK.), Ichi Wang (facebook) and Steven Hill (website), Danny Meisinger (Spinning Earth Pottery) RedStar and Kansas City Clay guild over the last few years.   As a ceramic artist my work ranges from sculptural to functional.   Secure System Services Inc. is my primary business website. Clay Stamps is my primary fun site website.
The Dancer is a bronze statue created in 2015. The dancer will be on display and up for sale this year along with art work from other artist.
****************************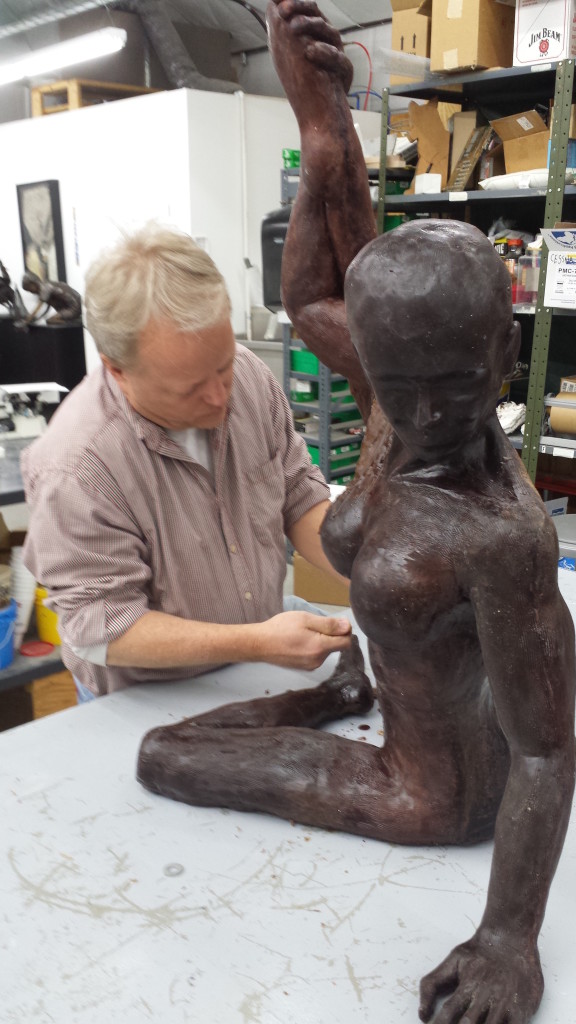 ****************************
As the coordinator of the Kansas City Empty Bowls 2018 event this year I thank you for your support. We are reaching out to support Harvesters to touch the lives and help upwards of 140,000 people a month. Your generous donations make a difference!
Please contact me directly here via email or phone if you can make a donation of art or financial support of this project.
Tickets are on sale here in advance $25 or $30 at the door.
Thank you
LeRoy Grubbs